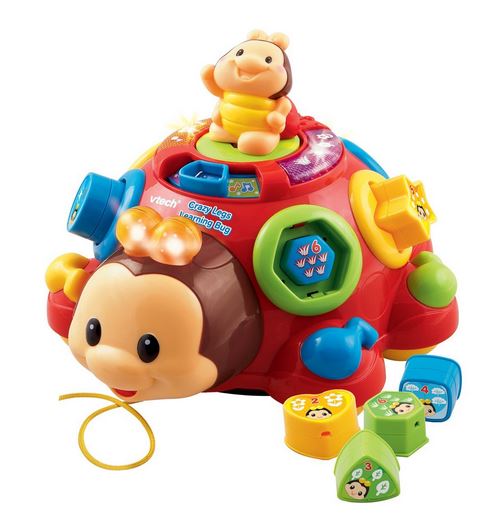 Amazon have 25% off the VTech Crazy Legs Learning Bug, which normally RRPs for £19.99, but is now a square £15. 
The Bug is essentially a shape sorter, but parents seem to love it as much as children do. One of the reviewers says, "Unlike other shape sorters he seems to have the motivation to put the shapes in so he can watch them all hit the floor when he wacks the baby ladybird with great force. He now is getting to the stage of being able to answer the questions and loves pulling it along"
Apparently, however, the stickers come off when gummed by little people, and there's no volume switch, which is a pretty bad idea when you're dealing with battery operated children's toys. If that's okay though, it's a fab little learning bug. 
Kids from 12 months and older can pull or pop the colourful shapes, or spin the baby bug to learn about counting and music. A wonderfully stimulating, hands-on toy to develop curiosity and fine motor skills. Requires 2 x AA batteries, which are included.