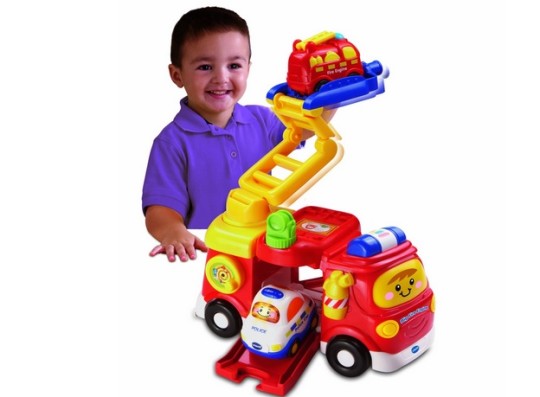 Amazon have the VTech Baby Toot-Toot drivers Big Fire Engine on sale for £16.71 delivered. The same toy is £22.98 at Smyths (delivered), and £25.92 at ASDA, so if you're looking to add it to your collection.
I saw the advert on TV recently where they have the whole set laid out on the living room floor. It looks like so much fun!
The Toot-Toot Drivers Big Fire Engine is full of fun. This chunky fire engine and its mini friend are perfectly sized for little hands. The big engine's manipulative features include an extending ladder, big press button, and sliding fire extinguisher; it also includes three SmartPoint locations that trigger fun sounds and phrases. Press the small fire engine's light-up screen to activate three sing-along songs, six melodies, and realistic sound effects.
We know you love the Toot Toot toys when they come up, so having them come up on sale is always a bonus.
Happy shopping & Happy playing!