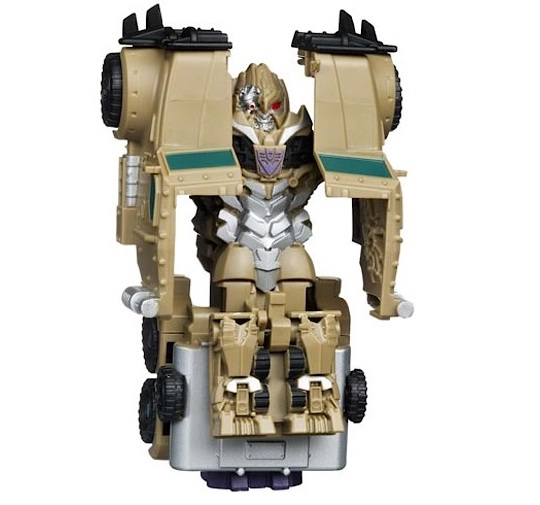 Got a kid who likes Transformers to buy for? The Entertainer has a long list of Transformers Dark Side of the Moon Cyberverse toys at half price. Originally priced at £9.50 or £10, these figures are now £4.50 or £5. Use the discount code STVUK to get another 5% off. This takes the price down from £4.50 to £4.28. Delivery is included in the price.
To use the code, go to the View Basket page and type it into the Promotional Code box yourself. The first time I did this, I just cut and pasted the code into the box. However, it didn't seem to work. So I typed the code in, and it appeared in my totals column.
Some of the toys are already out of stock, but there's plenty still available. You may need to get in fairly quickly though. I tried it out on a Megatron - he's the main baddie in the show and for some reason really quite popular with the boys. Also, son already has enough Optimus Prime's to fill a small shelf in his room.
This range is perfect for smaller fans, or for parents who are fed up with having to go through the Mensa test that is transforming one of these from robot to vehicle. This 11cm high replica of the infamous Decepticon leader transforms easily into mech mode with one simple pull down movement, making it an ideal introduction to Transformers figures for younger fans.
Thanks to Natsbee at HUKD!