Traditional Pink Wooden Dolls House £35 @ ASDA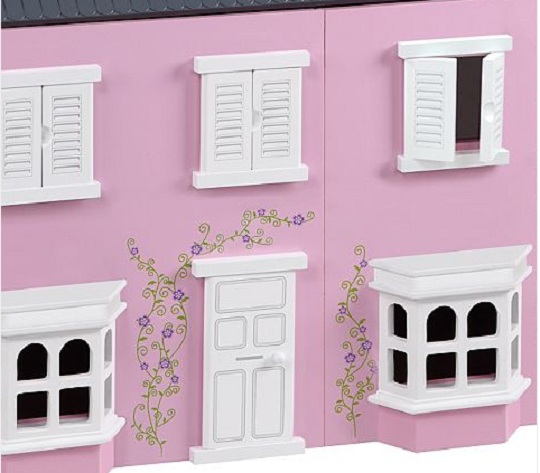 ASDA has reduced the price on this utterly gorgeous traditional pink wooden doll's house from £75 to only £35. That is a whopping saving of well over 50% on a stunning toy that would make an utterly gobsmacking Christmas gift.
You are saving a very nice total of £40 on this beautiful pink wooden doll's house and you get some really lovely features with it. The doll's house features three floors of rooms with an intricately designed staircase, detailed windows, doors and roof. You open the front of the house to reveal the house and you can even lift off the roof for even more space to create that perfect home.
The house is made of sturdy hardwood with non-toxic paint, but you will need to assemble it before they can play with it! The rooms are modular so you can adjust the configurations as and when you feel like it so your kids can change it up and create a different house each time. It is stunning for that price.