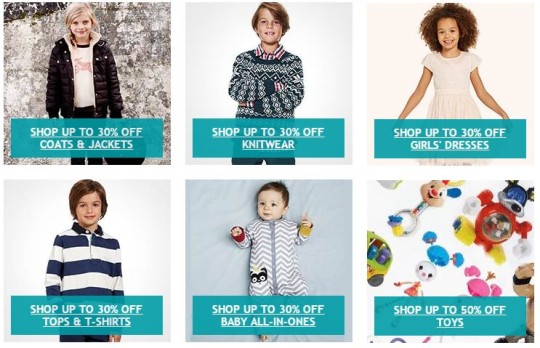 House of Fraser's Brand Event started today, with sales across the store. There's up to 50% off on home, bags and toys, up to 40% off on menswear, up to 30% on kids wear and up to 20% on shoes and electronics.  For kids, this means toys - or a sticker book, to be precise - from £1, and clothes for kids and babies from £5.60.
It may not normally be regarded as a cheap brand, and with baby gifts like the Armani Junior Babys All-In-One With Hat Giftbox* 'reduced' to £82.50, this may not be a regular shop for most of us. With the sale however, there's a much more reasonable price bracket to be shopping in, especially for babies, with prices from £5.60 on baby clothes to party dresses.
Toys wise, there's a Doc McStuffins sticker book for £1 and various other stocking-filler style toys for under £5 although the Furby Boom Purple Waves* at £39.99 seems a much cheaper price than anywhere else too.
There are just under 150 toys for under £5 though, so plenty to fill the stockings with - and if you're so inclined get a head start on all next year's birthday presents too!