Thomas The Tank Engine Party Decor
While I've yet to meet a child who doesn't want his or her birthday party to go ahead because there's not enough decor around, I absolutely love theming my girls parties. While they're young enough to not have too strong an opinion on it, I have free reign - which I enjoy immensely!
Here are some of my favourite ideas for decorating for a Thomas the Tank Engine party.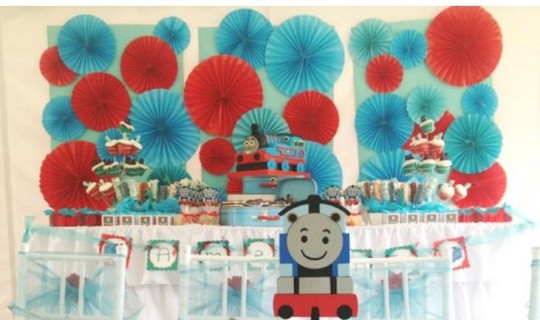 Catch My Party has a lot of themed ideas that would take some time to do. What drew me to it though was that I love how just the simple use of blue and red paper fans really made a difference to the whole 'decor' feel. Crepe paper should be able to do that! Easy and cheap.

Another effective but relatively easily do-able idea for theme decor comes in the form of these train boxes - I can just see them being awesome fun at a party, knowing how much my little ones love playing in boxes! Decor and entertainment in one? Bonus.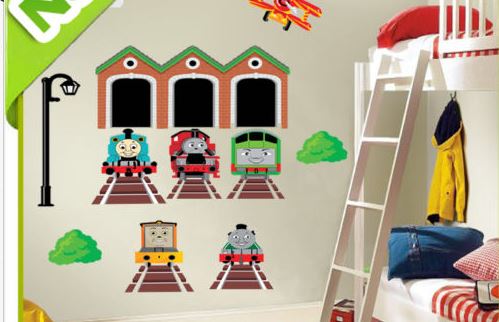 While these Thomas the Tank Engine wall stickers* are actually room decor, I really like it for scene setting - I'd probably just stick it on with blue tack without removing the sticky backing though, so I could reuse it after the party!
We'll look at party food tomorrow, but a great way of styling the party is definitely by using the party table effectively - like using a Thomas train and bowls for keeping the food in. So clever and again, really effective, and practical too.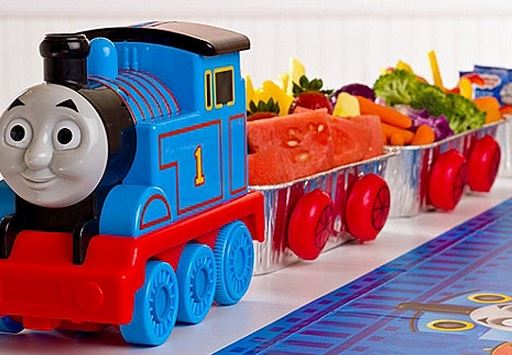 Probably the fastest, cheapest, and easiest way to bring your theme across, however is with paper plates and cups. These don't even have to be specially ordered or hunted down either - look at the Thomas the Tank Engine paper plates* from Tesco, 10 plates for £2.25 (they're on sale right now).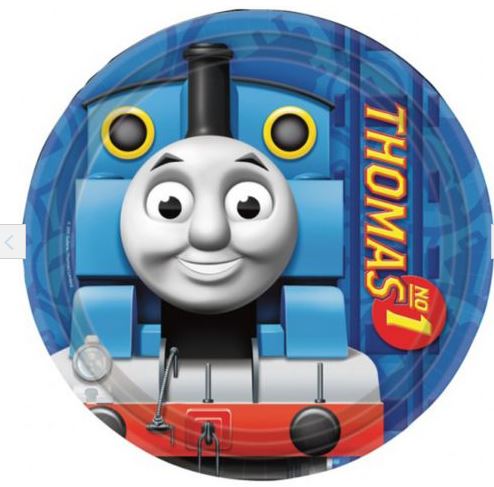 That should make for a wonderfully decorated party venue!