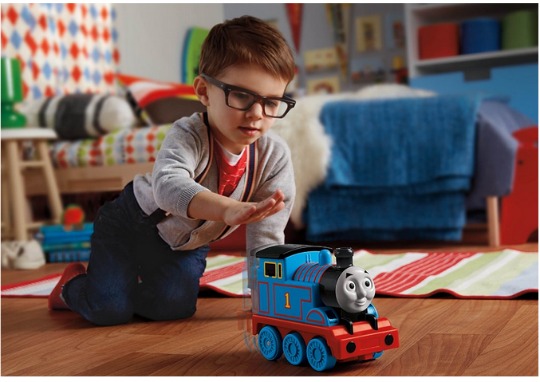 It'a another Amazon Lightning Deal so you need to be quick to get this one! The RRP is £39.99, Amazon were selling it for £27.19 before this deal, so this price is a massive bargain.
When I saw this was coming up on today's deals my house went into a little frenzy of excitement. The adverts are on tv all the time and it has convinced my lot that this is the only thing Father Christmas should be bringing for our youngest.
If you haven't seen the video watch it on Amazon here, and it shows how you can control the movement of Thomas with your hand rather than having to work out any tricky remote controls. (The toot toot noises brought the toddler running in to the room when I watched it a minute ago.)
You make Thomas move with a wave of your hand, or use the crossing sign that comes with it. He can move forwards, backwards, revs for racing mode and avoids obstacles. He also makes fun sounds and phrases.
This is around £40 most places, £34.99 at Toys R Us, so £19.99 with Free Delivery is a great bargain.