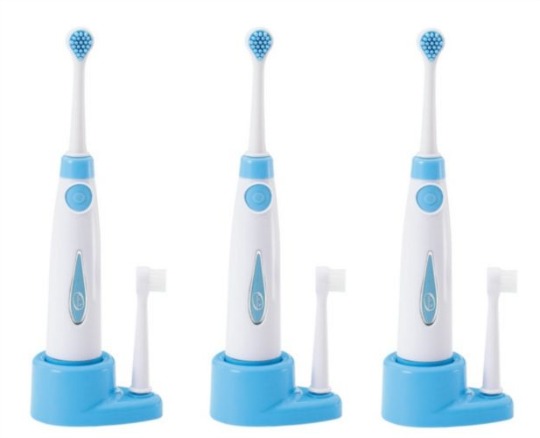 Here at Playpennies, we like to bring you deals on anything we think would be of use or interest to you lovely parents. Tesco Direct are selling the Summer Infant Gentle Vibrations toothbrush for only £4.08, which means you are getting this for half price.
The Summer Infant Gentle Vibrations toothbrush has four functions and three heads. It is marketed for infants and toddlers. One of the brush heads included has a gum massager on it to sooth little ones tender, teething mouths.
It is something I have to constantly drum into my boys. When I do succeed, I worry they haven't brushed properly. I am pretty sure plenty of us parents are the same. Okay, so baby teeth fall out and adult ones don't. I stand by the philosophy of starting as you mean to go on and I try my best to instil this in them. Perhaps, one of these would provide them the ability to clean their teeth that little bit better than a bog standard brush.
This Summer Infant Gentle Vibrations toothbrush requires two AA batteries, which are not included. It is in the Tesco Clubcard Boost and can be collected for free from your local Tesco store. If you would prefer to have it delivered then it costs £3.