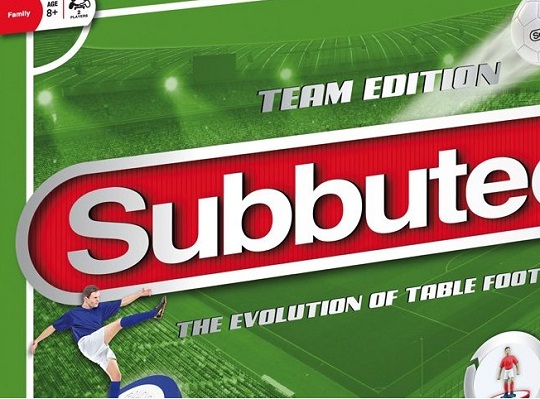 In our house board games are every bit as popular as computer games. Maybe a little more so as my son can get us to play with him on board games whereas I can't think of anything less interesting than sitting there in front of a screen. Amazon has Subbuteo The Game on offer for £20, down from the RRP of £39.95. Delivery is free in the UK with super saver delivery.
Subbuteo is one of the world's most iconic sports games and after 15 years off the shelves, this legendary game is back. Fans of all ages will love the new re-energised Subbuteo range with greatly improved detail. No longer will players need to be glued back together having broken from the base yet again - the new players are so strong and flexible. A new and improved pitch means your teams will never have moved so quickly and accurately. With unparalleled detail, stronger and more flexible players you can now dazzle everyone with your skills.
Pick your team, decide your game plan and victory will be at your fingertips! Can you flick it? Yes you can! For the first time ever, a strong range of fully licensed Premier League teams are available including Manchester United, Chelsea and Liverpool.
Box Contains
20 players and 2 Goalkeepers
2 Goals
1 pitch
1 Subbuteo Ball
Rules