Star Wars Angry Birds Death Star Jenga £12.50 @ Amazon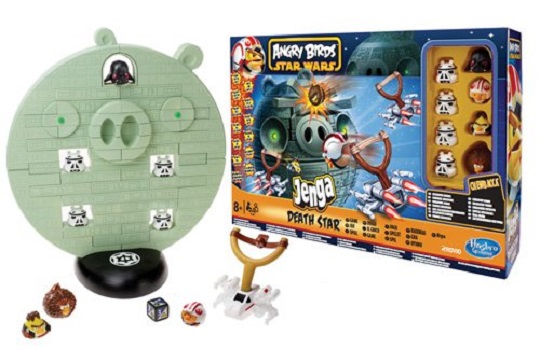 Amazon has dropped the price on this utterly awesome Star Wars Death Star Jenga set from £33.99 to £12.50. That's a saving of 63% and £21.49 in cold, hard cash. You also get free Super Saver Delivery on this one, so it's a total bargain.
The Star Wars Angry Birds Death Star jenga set is the ultimate in galaxy-defying awesome. Get ready for an intergalactic battle with Angry Birds Star Wars when you and a friend take on Darth Vader and his porky pals. Take turns trying to topple the Empire with this game by loading your X-WING fighter launcher with your Luke Skywalker, Han Solo or Chewbacca birds for an epic Squawk Attack.
Which one of you will knock the Darth Vader and Stormtrooper pigs off their blocks and bring the Death Star crashing down? I imagine that setting up this game is pretty hardcore, but it looks like a brilliant idea for a Christmas gift.
Thanks to pink_ka at HUKD!