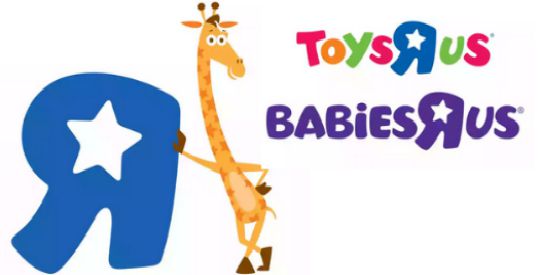 We love a good toy offer in the run up to Christmas, and Toys R Us have given us that. From today until Thursday 17th September 2015 only, each time you spend £40 or more at Babies R Us or Toys R Us, you will receive a £10 Gift Coupon. If you are planning to spend £80 or more then it may be worth splitting your order into two orders totalling £40 as you can only get one voucher per transaction.
You will receive your FREE  £10 Gift Coupon via email on Thursday 17th September. It can be used against any Toys 'R' Us and Babies 'R' Us purchases for HOME DELIVERY ONLY from Friday 18th September to Thursday 24th September 2015. If ordering and paying online (for home delivery), your £10 gift coupon will only be able to be used against a home delivery order.
For Click and Collect Customers:  You will receive the £10 Gift Coupon when you pay in-store.You MUST purchase your goods by Thursday 17th September 2015 to qualify for the in store £10 Gift Card Coupon. Your £10 Gift Coupon cannot be redeemed online and must be used in a Toys R Us store.
You can read all of the Terms and Conditions here*.
You can also make the most of other offers that are on too, like 'Spend £15 or more on Peppa Pig and get a FREE Activity Pack'. You can find those Peppa Pig items, here*.