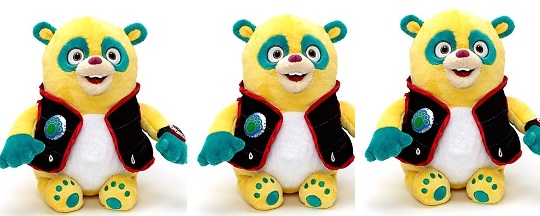 I remember when Special Agent Oso toys were impossible to find anywhere, when they would fire out of stock faster than Disney could make them. Now, those of you who couldn't lay your hands on one for love or money can nab him for a discount!
This Special Agent Oso toy is scrummy and soft and he is marked down from a hefty £18 to a far more palatable £12.60. Whoever is the recipient of this Special Agent Oso toy has only one assignment – to make sure that he is smothered with loves and cuddles.
He has soft velour fur, a bean bag tummy and he is wearing a sweet little jacket and his special agent watch. The Special Agent Oso soft toy pictured here is exclusive to the Disney Store and he is about 30x20cm in size.
I find that the Disney Store products are usually very overpriced so this discount makes it far easier to spend the money on a toy many kids love.
Thanks to lawyer at HUKD!