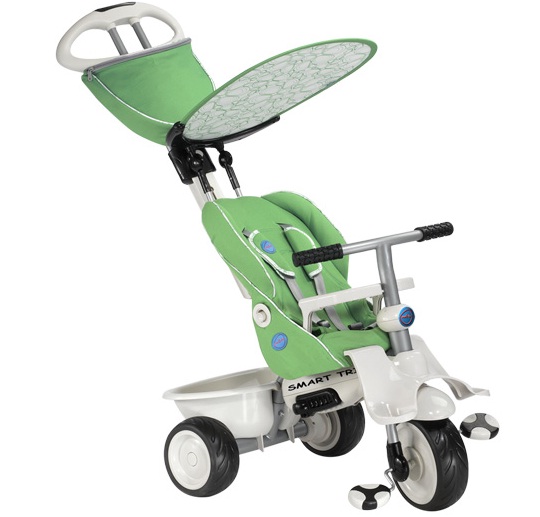 Argos has reduced the price of the Smart Trike Recliner Stroller on its eBay clearance site to £59.99. I'm not sure how much it was originally, but the cheapest I could find the same model and colour elsewhere was £105.95.
There are times when your baby gets a bit older and they just don't want to go in a pushchair anymore. At the same time, their legs are just too little to carry them very far, and there's also the added problem of speed (or lack of it!). While we didn't use one of these, a lot of friends found it a livesaver for trips to the park, or the local shops.
This award winning best-seller trike grows with your child. Adjustable tilting recliner seat allows the child to fall asleep. An adjustable, detachable steering handle allows for full parent control during the first stages. The maxiumum user weight is 17kg, and it is suitable for 6 months and over.
Features include:
2 recline positions.
5 point harness.
Machine washable at 40°.
Height to seat 34cm.
Removable parent handle/push bar.
Safety belt.
Shopping basket.
Thanks to Enterpart at HUKD!