Save Lives With Peppa Pig @ ASDA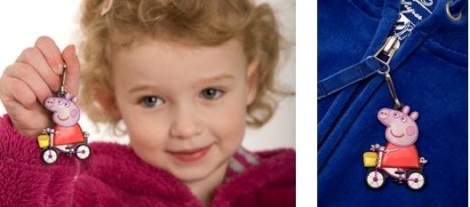 ASDA is helping to fund research into pregnancy complications by selling Peppa Pig goodies for the charity Tommy's. They have an adorable and ethical range on offer for sale, all at very decent prices and for an excellent cause.
As from Monday 17 January, ASDA will be selling Peppa Pig's Bag for Life for only £2 – an excellent recycling bag – until 21 February. So this is a pretty limited edition item too!
If the bag isn't your, ahem, bag, then how about cute Peppa and George bag charms for as little as £1.50? These will be on sale from 14 February until 07 March. ASDA are also going to be running massive discounts on baby and toddler products during the same time frame – 18 January to 05 February – in their Baby & Toddler event.
You can even enter your tots into the ASDA Peppa Pig colouring competition which has some ace prizes and the donations from the colouring competition will also go to Tommy's. Last year ASDA raised £400,000 for Tommy's and this year they are hoping to hit a target of £500,00 – so nab a charm and do your bit for charity!