Santa's Little Elf Plush Toy £2.25 (With Code) @ The Works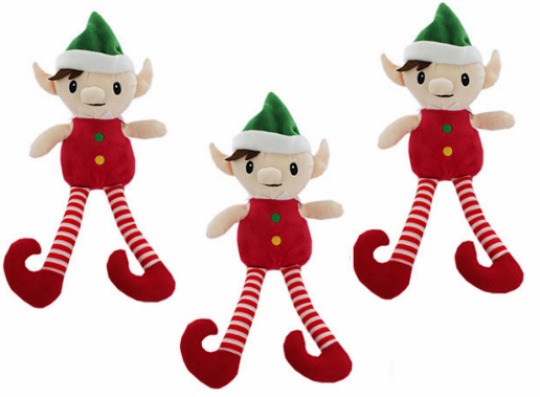 Is that Elf on the Shelf Doll just too creepy for you to have in the house? If you like the idea of an Elf on the Shelf but would prefer a friendlier face watching over your kids, then check out this Santa's Little Elf Plush Toy from The Works. Sure, he isn't so manoeuvrable but he won't give you or the kids any nightmares. It's priced at just £3 but use promo code MVC25 to get a further 25% off, meaning you can get this Elf Plush Toy for just £2.25. Bargain!
The Santa's Little Elf Plush Toy is soft making it ideal for a little one to use as a cosy buddy. It comes dressed with a little green hat and stripy stockings.
Why not check out these other Elf items from The Works to use that promo code with? Elf Countdown Christmas Calendar* just £1.50 and Decorate Your Own Fairy Door* only £1.50.
You can Click and Collect the Santa's Little Elf Plush Toy for FREE from a The Works store near you or pay £2.99 to have it delivered.