Quick! Plus Size Ladies Clothing Flash Sale From £1 @ Yours Clothing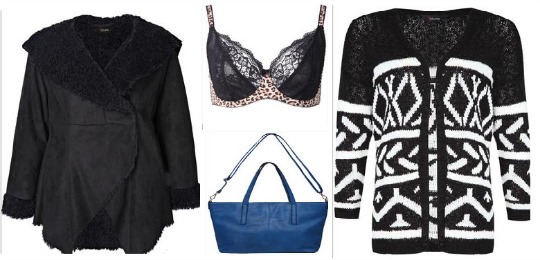 If you are a size 14 or above then you really need to be fast and nip over to Yours Clothing. They are currently holding a flash sale on ladieswear and items start from only £1. Plus size clothing is sold at a premium, even certain charity shops add on for size 16+ garments. Get yourself over for a right good bargain, NOW!
I had never heard of Yours Clothing before and I am as curvy as they come. I have had a good scout about and if their sales are always this good then I will be clicking back over plenty. There's heaps of tights*, some suitable for winter for £1, bras* from £3 (including the one in the pic above).
Items are selling out, especially the shoes. What I will say is that if you are a size four, then you may be in luck, as this was the only size I was coming across in a lot of the footwear. There's boots for £5 and above, so if you have small but wide feet then take a look.
With a mixture of jeans, dresses , knitwear, accessories and much more, this sale is unreal. The reductions are crazy good and appear to be genuine when I looked at the cost of their non-sale items.