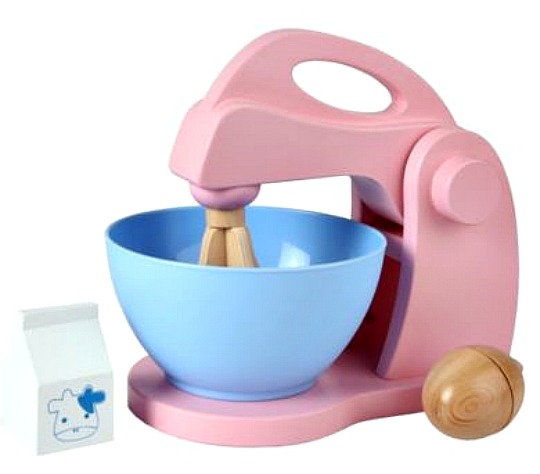 This Pretend And Play Mixer Set is reduced from £12.99 to just £9.99 at Sainsbury's right now,
Suitable for children aged three years and over, the Pretend & Play Mixer Set lets children experience all the joys of baking with none of the hassle or mess. The pieces are all crafted from high quality wood, and painted in bright and colourful patterns. The set includes a bowl and mixer, as well as pretend milk and eggs for mixing.
Here's a typical customer review:
"It is the perfect present for a little one who enjoys pretend play with things just like mum's"
Be warned though, it's not suitable for children under 3 years due to small parts.
I can't tell you how much I want one of these to play with myself!