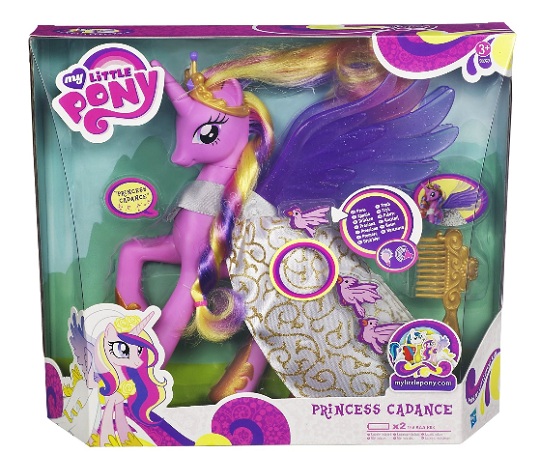 Save a lovely £5.00 (25%) on My Little Pony's Princess Cadance at Amazon. Most little girls dream of having a pony and while the real thing is usually out of the question a My Little Pony is an affordable substitute. The beautiful My Little Pony was £19.99 but has been reduced to £14.99.
A princess pony, a wedding day and all the accessories for it is just about every little girl's dream! Princess Cadance is about to marry her prince and your little girl can style her hair and dress her up for her wedding day. The set comes with a comb for the hair and a crown to set on her head. She has really cool features. There's a button to press which makes her talk and her amazing wings will move and light up. Princess Cadance also wears a beautiful wedding dress for her special day and a princess crown.
The My Little Pony needs two AAA batteries to talk and flutter her wings but those are included in the set. Watch your little girl's eyes light up along with Princess Cadances' wings.