Polly Pocket Spin 'N Surprise Hotel £24.99 @ Home Bargains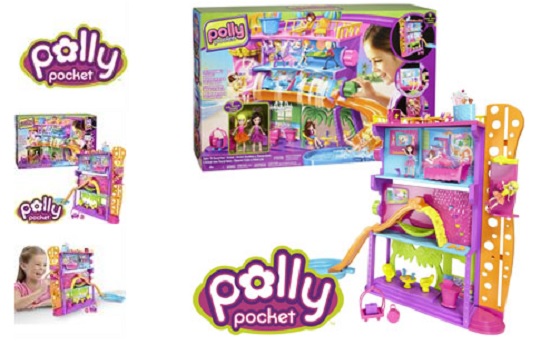 This is an ace deal for those of you who love little people made out of plastic. My daughter is a huge fan of Polly Pocket and so I've nabbed this as her Christmas gift at this price. It usually sells for around £49.99 and Home Bargains have dropped it to £24.99 which is a saving of 1p over half price at £25.
Girls can treat Polly doll and Lila doll to the coolest vacation ever! This four-story hotel offers the ultimate in adventure with two rooms that flip to reveal surprise entertainment. The second-floor hotel room transforms into an exciting water park, and the third-floor suite flips to showcase a karaoke lounge and game room. Plus, the amazing elevator shuttles guests between floors as they do cartwheels. With so many adorable play areas and lots of magical transforming fun, girls will never want to check out!