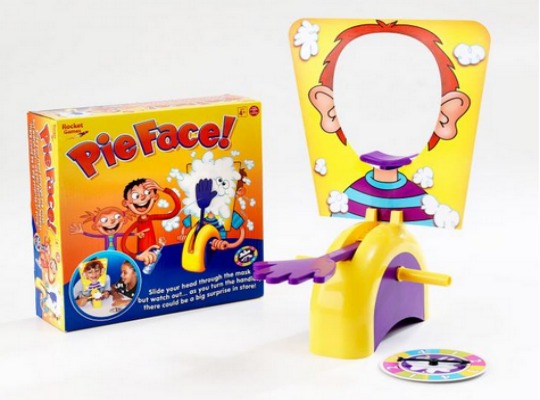 Pie Face has been on so many shopping lists this year, as the must have family game. It was sold out everywhere for much of the summer, but now it has been creeping back into stock, mostly at inflated prices! However Asda George have just got Pie Face back in stock online, and it's the cheapest I can see it at £19.97.
If you aren't familiar with Pie Face it is a really simple game, originally from the 1950's, that has been brought back again. The spinner decides on a number, you pop your face through the face plate, turn the handle the number of clicks specified, and hope that it doesn't set off the arm with the 'custard pie' spray on it to splat you in the face.
Really simple, but so much fun, and would be a great game for the family to play together at Christmas. Just make sure to buy some squirty cream in a can though, as the description says that the game doesn't come with any which seems very odd!
You can click and collect Pie Face from Asda stores for free, or home delivery costs are from £2.95.