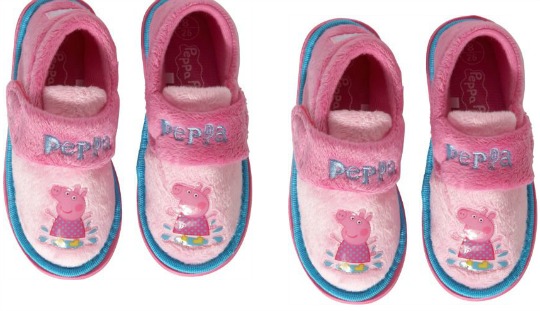 Half price and reduced from £5.99 to £2.99, they're available in sizes 4 up to 10. The link may default to size 5 but just choose the size you require from the drop down menu.
These pink slippers featuring everyone's favourite pig show her enjoying her favourite hobby, which as we all know is jumping in muddy puddles. They have a Velcro strap with "Peppa" across and have only the 1 review which is positive and scored 4 out of a possible 5 stars.
Slippers are sometimes billed as a winter item and while these would be good to grab at £2.99 to put away for Christmas, we tend to wear them all year round in this house at least.
You can reserve these at your local store for free, the stock levels look good in all the postcodes I've tried, or opt for home delivery but that will add £3.95 to your total.