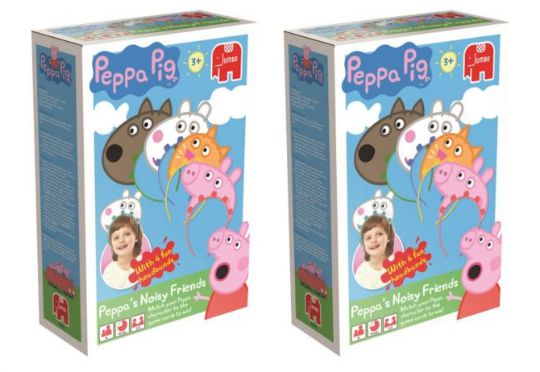 This is a really low price for a children's game, and a great stocking filler for younger kids. The Peppa Pig Noisy Friends Game is down to £3.47 at Tesco Direct, the lowest price I can find it, and it's still selling for the full RRP of £9.99 in some stores.
It's a quick and fun game for 2 to 4 players aged 3 or over.  Each player wears a headband with a different character from Peppa Pig and each take turns to turn over a card. If the picture on the card matches either the character or the colour of their headband they make the sound of their character to win the card. The winner is the player with the most cards.
There's going to be lots of oinking, barking and lots of other animal noises going on in your house if you get this game, and although it is meant for children I think it would be much funnier to get the Mums and Dads to join in as well.
This game has limited stocks left so like most of the Tesco Clearance offers it's not likely to last very long I'm afraid. You can click and collect for free form any Tesco store, or home delivery will add another £3.