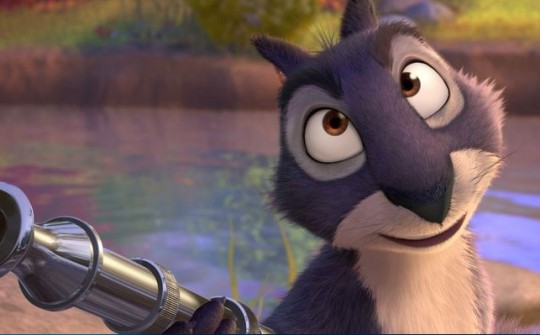 The squirrels are getting ready for the winter in 'The Nut Job' as Surly and his fellow park pals they struggle to gather enough nuts for winter. Surly finds a storeroom full to the brim with nuts, and starts planning a nut store  heist... as you do.
Barbie and the Secret Door might be more your thing, especially as she joins a fairy and a mermaid to save the kingdom - that was released yesterday, and might be showing in a cinema near you now.
At the Odeon prices start from just £1 at selected cinemas but £2.50 seems to be the average.
Over at Cineworld prices start at £1.35 if you book online and you also may be eligible for that free Cravendale pack. This includes instructions on how to make your own Barry the Biscuit at home, a chance to win a milk shake making pack by uploading pictures of Barry the Biscuit and kid's activities including spot the difference, stickers and crosswords. Not something you'd buy obviously but for free - well the kids will like it.
While at Vue Cinemas a ticket will cost you from £1.75.
Maleficent is rated as a PG, it is rather a dark movie though so may not be suitable for very young children. It's obviously up to you, you know your own child best after all but I'm not sure it's for timid kids. I guess that's the beauty of these films in general though, if you've paid less than £2 per head, you don't mind as much if you have to leave early for whatever reason.