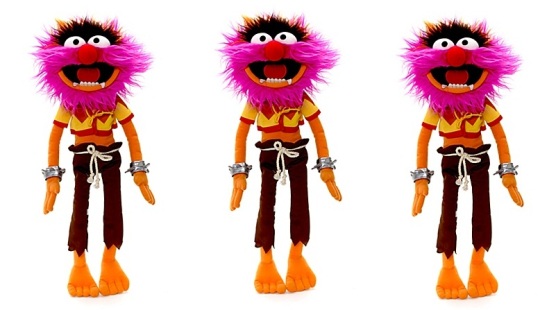 This is a pretty nifty deal! All of the Muppets soft toys on sale at the Disney Store have been reduced by £8 from £18 to £10. That's a pretty good saving for Disney, they are usually so expensive, and the Muppets are always cool.
You know, I really hoped that the Muppet's Movie would revitalise the brand to the point where there were either more movies or a reboot of the original TV show. They are just such classic entertainment. Well, I guess you never know…
Anyway, you will find Kermit, Animal (genius), Walter, Beaker, Miss Piggy, Fozzie, Gonzo, Swedish Chef, Rizzo Rat, and Pepe Prawn included in the sale. There are other items that have been reduced in the Muppets section so it is worth taking some time to scroll through the selection.
I adore the Muppets romper outfit, it's genius, but sadly not included in the sale!
Thanks to blokester at HUKD!