My Monopoly Board Game £9.34 (Was £21.99) @ Argos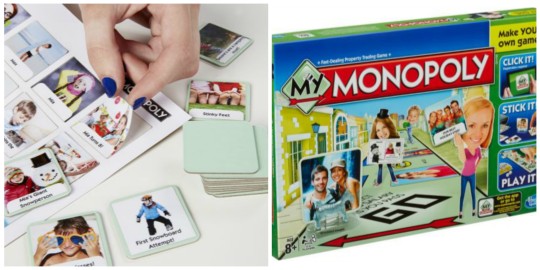 Christmas isn't Christmas without a new board game in our house, and this version of Monopoly is a steal right now. Usually £21.99, it's now just £9.34.
Somehow I've never come across this version of Monopoly before, but it's basically a totally customisable version of the classic board game. It comes with stickers and blank tiles so that you can make your own playing pieces by printing out the stickers to create your own tokens, properties and Chance and Community Chest cards.
What a genius idea, and what a lovely memory maker, too. Imagine looking back on this in years to come.
The reviews are good, too. Listen to this:
"The kids had a great time using the free app to select their favourite photos to appear on our board. Our first game on the family board was heaps of fun, remembering all the moments pictured on the different locations. We didn't realise that the London street names are printed in the tile spaces so you can also play the original game if you want. This would make a lovely gift or rainy weekend activity."
You can have this delivered to your door for an extra £3.95, or order online using the link above and then opt to collect it in person from your local branch of Argos.