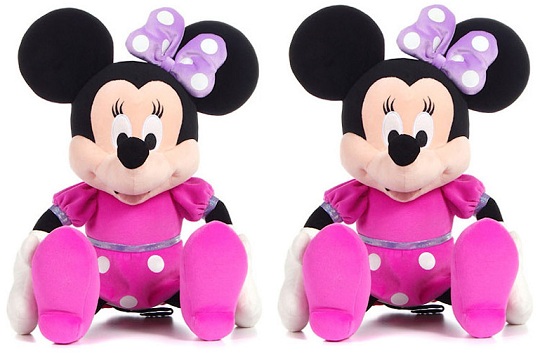 Save a lovely 50% or £6.00 on the adorable Minnie Mouse soft toy from The Toy Shop. This 25cm big Minnie was priced at £12.00 but you can snap it up now for a measly £6.00, the girls will love her.
Walt Disney's Mickey and Minnie Mouse have been favourites of children around the globe for so many years now. Nothing compares really! Bring the magic of Mickey and Minnie Mouse to life for your children with this adorable Minnie Mouse soft toy. It's cute and cuddly and will be a hit with any Disney or Minnie Mouse fan. Minnie is 25cm tall soft toy is the perfect bed time companion.
The loveable Minnie Mouse is dressed in a seriously cute bright pink polka dot dress with a pretty purple bow. Whether she sits on the bed or on the shelf she's the kind of thing that every little girls dreams of owning, their own little piece of Disney.