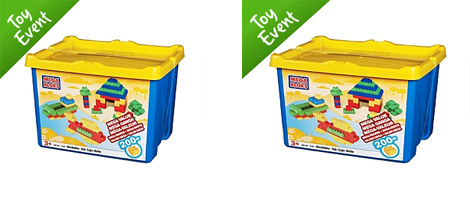 If Lego is not your thing, or you don't feel like spending nearly £30 on a set of Lego, then this deal will fit you nicely. This tub of Mini Blocks is down to £15 at ASDA and includes 200 pieces.
Mega Bloks are, really, Lego aren't they? Only they're from a different company and seem to be cheaper overall. I have always had Lego for one reason or another, but many mum friends love Mega Bloks and think they are far superior.
This is a great starter kit for children over the age of 3 (smaller blocks) and has enough bits and pieces to offer hours of fun. The pictures on the box all give kids some ideas on what they can build using the blocks included in their kit.
For £15, these blocks are definitely a good deal for Christmas.
Thanks to bulkybuy at HUKD!