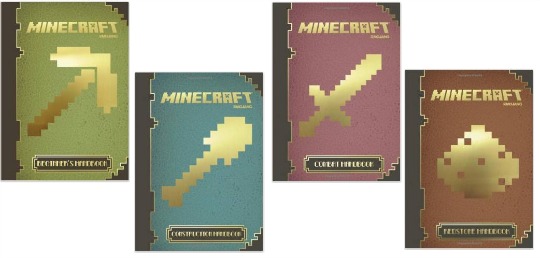 If I hadn't already bought these I would be ordering them right now - this is the cheapest I have seen them. These Official Minecraft Handbooks are included in the 3 for £10 books offer that Amazon have running, and the hardback handbooks don't usually go below £4 each.
They are great for younger fans of the game, as the pictures, language used and instructions are firmly aimed at school children. It does say from age 9, but my 5 year old has been having no problems with the Beginners Handbook that he has (the rest of the collection will be delivered on Christmas Eve!), and from the reviews lots of younger children are enjoying them.
All four titles are included in the offer, but as the individual selling price is still a really low £3.85 the whole collection will set you back just £13.85.  The Minecraft Official Handbooks titles are Beginners, Combat, Construction and  Redstone. If you don't know what this means then just ask you kids!
Amazon offer free delivery on orders over £10, so no extra charges to worry about.
Thanks to rocket8huk @hukd.