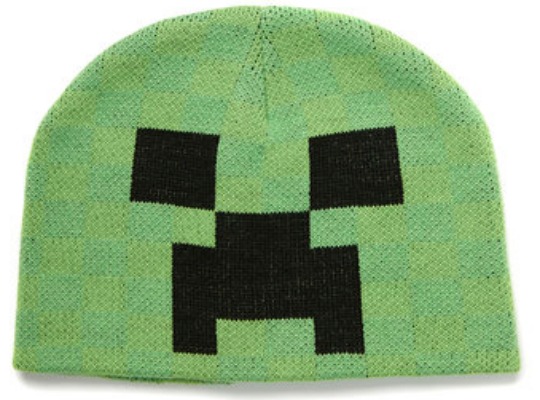 Kids still obsessed with Minecraft? Mine are! They seem to love anything with creepers on. I actually despise buying Minecraft merchandise simply because it's extortionate. Fortunately there are bargains out there if you look hard enough. We have found this Minecraft Creeper Green Beanie Hat from BHS, reduced from £12 to £3.60 for the small to medium size and down to £4.20 for the medium to large size. My son Ben has this hat and it's never off of his head. I can tell you that I paid £15 at Christmas.
The Minecraft Creeper Green Beanie Hat is made from 100% Acrylic and like it's name suggests is green. Bright green, in fact bogey green. The hat features a Creeper face on.
This is part of the tail-end of the January Sale at BHS. There's not a great deal left but look carefully and you could pick up a bargain. I LOVE this Boys Black Dinosaur Dressing Gown*. It's reduced from £11 to £5.50 and is so smart for a little one.
You can Click and Collect the Minecraft Beanie for FREE from your local BHS or pay £3.95 for home delivery.