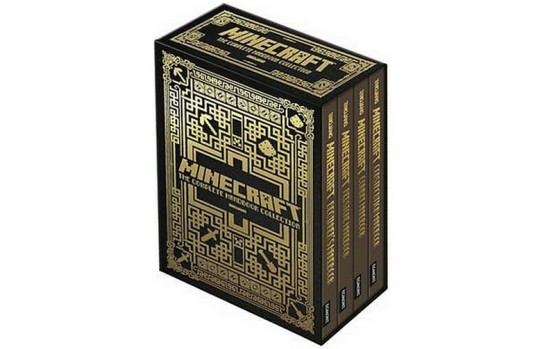 If you have Minecraft mad kids this handbook collection looks great. It's currently £14 in Asda and while we're not clear if they're exactly the same as the usual annuals, they should make a great gift for fans.
The Minecraft Beginner's Handbook will teach you how to find resources, craft items and protect yourself from monsters during your first few days. The Redstone Handbook gets you fully wired up to this amazing substance and teaches you how to use it for traps and weapons, as well as showcasing some of the most amazing community creations.
These 'combat handbooks' will help you with everything you need to know to defend yourself from hostile monsters and enemy players as well as how to build incredible structures, including houses and bridges and ships, floating islands, rollercoasters and all the other game play constructions.
It's a sneaky little way to get kids off the screens and into books, whiles still feeding their passion - the good kind of sneaky.
Thanks to B00mer at HUKD