Magic Jinn Animals £4.99 @ Home Bargains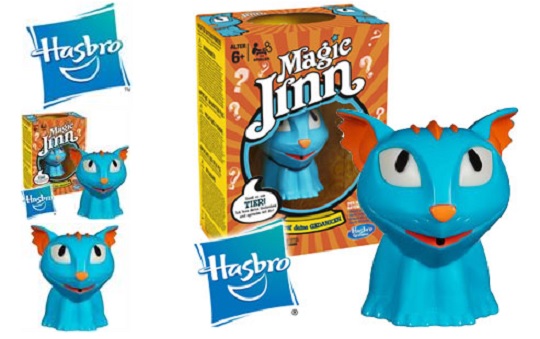 These weird little Magic Jinn Animals have been reduced from £19.99 to £4.99 at Home Bargains. This is a hefty saving of £15 off the usual price and perhaps the perfect opportunity to grab some Christmas gifts?
Can the mystical Magic Jinn read your mind? Talk to it and find out! Think of an animal and press his nose, and he'll guess the rest!
He will try to guess what you're thinking of by asking you questions. If Magic Jinn guesses your animal, he wins, but if you stump him… you win. Can you outsmart him and win? There's only one way to find out!
The Magic Jinn animals need three AAA batteries that are not included, are suitable for kids over the age of six and are plenty of fun for all those involved in the game. It's a bit weird, but certainly a talking point!