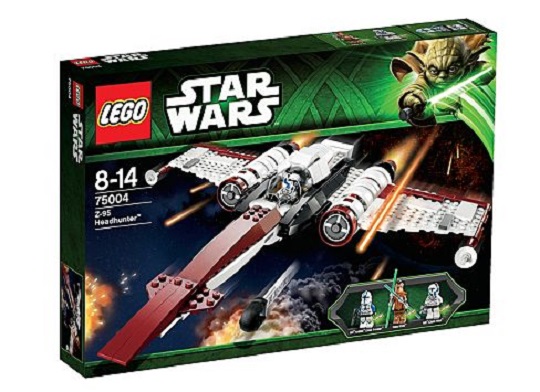 Asda Direct have some awesome savings on Star Wars Lego at the moment. I love this one. The LEGO Star Wars Z-95 Headhunter was £38.97 but Asda Direct have reduced it to £29.23 so you'll be saving a lovely £9.74, that's 25% off!
Let your kids scour the skies above planet Umbara and have the adventures of a lifetime in the versatile Z-95 Headhunter. As featured in the Star Wars: The Clone Wars animated TV series, this multi-purpose star-fighter is the perfect weapon against the evil Separatist forces. They can even retract the landing gear and fire the Lego Technic shooter and store the electrobinoculars and blaster in the rear compartment weapon rack, super cool.
This Star Wars Lego set includes three minifigures with assorted weapons and an extra accessory, the Clone Pilot, a 501st Clone Trooper and Pong Krell.
Build, play and have a blast with Star Wars Lego and the Z-95 Headhunter, you can never go wrong when it comes to Star Wars and Lego and now you get both in one pack!