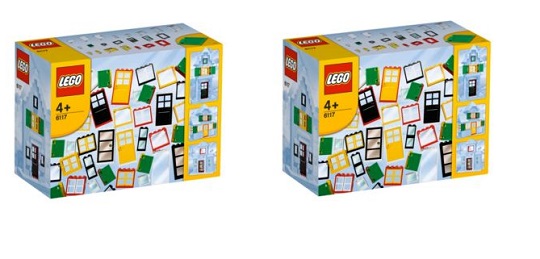 The deals today are steaming and this particular gem is no exception. Argos has reduced the price on the Lego Individual Doors and Windows set from £11.99 to only £4.67. That's less than half the original price.
This kit includes all the doors, windows and shutters that you could possibly imagine. Oh yes, with this kit you can build a weird architectural disaster that consists of nothing but windows! Or nothing but doors! Alternate your shutters! It's very exciting.
I had no idea that such a Lego product existed but I can see how it could come in handy. You get a ton of Lego bits and pieces that can supplement your Lego collection and help kids build awesome houses or designs. It's also very, very cheap right now so go nab it before it goes out of stock!
Thanks to caterham7 at HUKD!