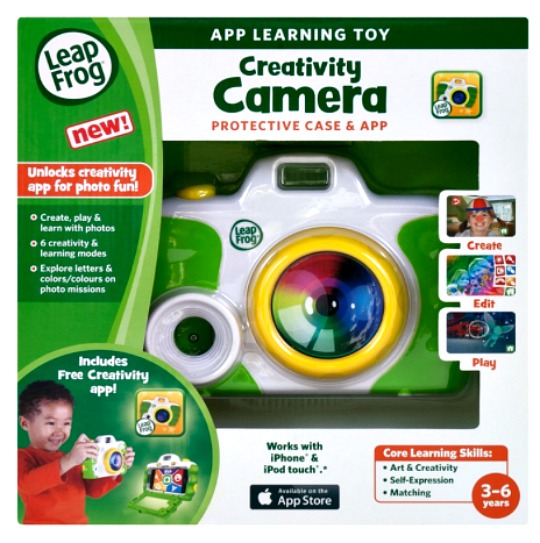 LeapFrog Creativity Camera App with Protective Case was £14.99 and is now just £4.28 at Amazon.
The Creativity Camera Protective Case and App helps children create, learn and express themselves with photos. It works with an iPhone or iPod touch to create the ultimate kid-safe creativity camera, and consists of a creativity learning app and protective case. It's suitable for children aged between 3 and 6 years, and has scored an average 3.4 out of a possible 5 stars in customer reviews. Here's a pretty standard review, to give you a sense of what people who have purchased it have to say about it:
"The main thing to consider if buying this camera is that it needs an iphone, it is not a normal kids camera. Saying that the body of the camera is very tough and durable so your phone will be well protected. Once the little one takes photos they can learn to edit and enhance them with loads of choices to make their pictures fun. I would say that as it's not a normal basic camera it would be suitable for 3yrs upwards. It's sturdy and quite chunky so it's easy for little hands to hold."
This seems ideal if you've got a little one who likes getting to grips with your iPhone, and at this price it's almost worth starting your Christmas shopping for next year already!
With thanks to busfan001 @HUKD