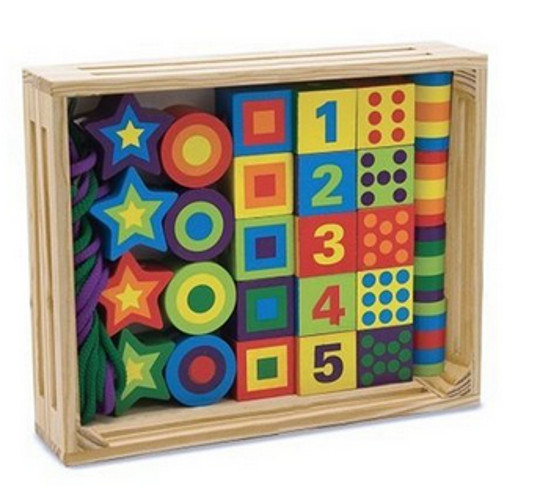 Melissa & Doug's Lacing Beads In A Box is on sale for 21% less than normal at Amazon, making it £10.23 for this fun activity, rather than £12.99 -  £2.76 saving, with free delivery thrown in.
Ideal for helping little ones develop fine motor skills, which are required for so many activities as they grow up, lacing makes children focus their attention on a very small and, for them at least, intricate detail.
These beads from Melissa and Doug are wooden, so no shattering glass if you stand on one in the dead of night, and they are bold and colourful. With 27 hand painted beads, there's a good variety of shapes too.  The beads feature the numerals 1 - 10  as well as dots to make up the numbers, to aid in learning counting. There are also stars, circles, discs and squares to add variety.
The kit also include two extra long laces for threading.
With a boxed weight of 2kg, this is a pretty sturdy gift for any little boy or girl.