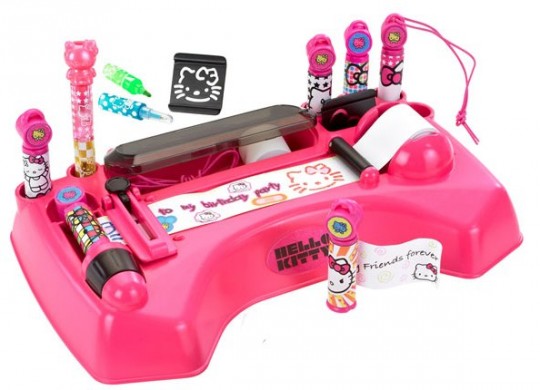 The Entertainer is selling Hello Kitty Noteez Secret Messaging Kits for only £10 instead of their usual £20. That is, obviously, a very tidy saving of half off the original price for a great toy that would make a lovely addition to the present cupboard.
The Hello Kitty Noteez Secret Messaging Kit lets you send secret messages to your friends. You can write the messages and then hide them in special pendants that you give out to your friends. Choose one of the six Hello Kitty pendants, mount it in the workstation to begin preparing your message and then get writing.
Draw pictures, add words and do whatever you like using the fine line and colour pop pens and the stencils that are included in the set. When you are finished just wind your message into the pendant and give it to them to read or wear. The set is suitable for kids aged six and home and you can click and collect it instore to save on delivery charges.