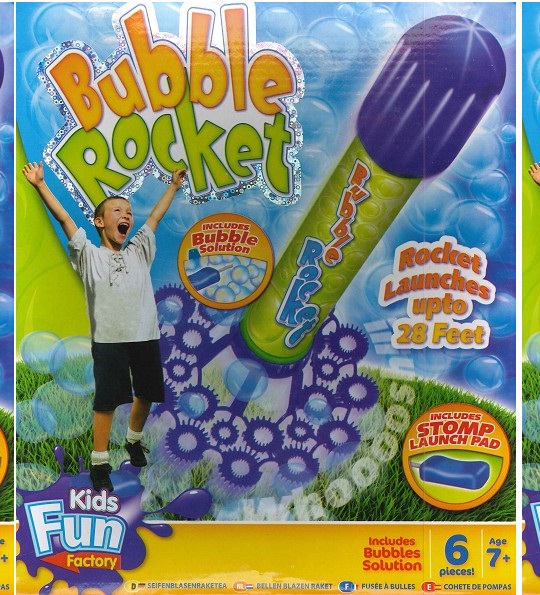 Could grab a couple of these to keep the kids happy while outside. I saw a little girl having a great time with a bubble gun at the beach at the weekend. They are a lot of fun and this rocket looks totally ace especially for older kids. This Kids Fun Factory Bubble Rocket has been reduced by The Works, from £14.99 to £5.99.
Launch this amazing bubble rocket up to 28 feet in the air and leave behind a fantastic trail of bubbles. This bubble rocket set includes
rocket
rocket launch pad
rocket launch station
240ml bubble solution
Standard delivery on the site is £2.99 so keep that in mind when working out your order. Probably best as part of a larger order (they do some fabulous craft supplies on there).
My son had several of those sorts of foam rockets you pump up and shoot into the air. They were a lot of fun and kept him occupied indoors and out for a long time. I think one that shoots bubbles is best to do outside, but I can imagine this being a lot of fun especially when at the park on a picnic.
Thanks to Syzable at HUKD!