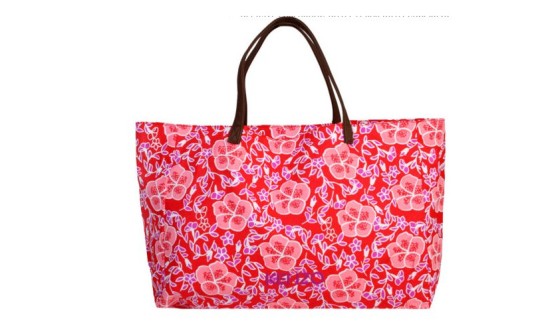 Superdrug are selling the Kenzo Floral Bag for £1.99  delivered. I can't see them in store anywhere, but they do go for a fair bit more than this around eBay.
This is one of those situations where there's really not a whole lot of information on the product, but you pretty much can see what you're getting.
The floral Kenzo bag is ideally suited as a beach bag or shopping bag, or is also listed as a 'weekend bag'.
It is pretty and flowery and does feel a lot like summer. I'm sure it'll cheer up winter's days too though.
It looks like this Kenzo bag is zipped up top to keep your goods secure.
Honestly, can you ever have enough bags anyway - specially with children around.  And free delivery just seals the deal.