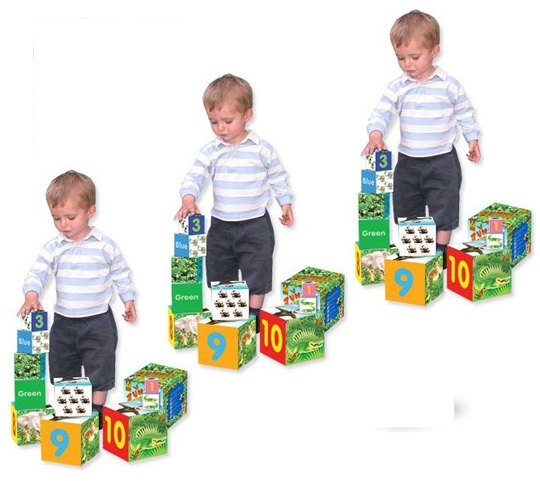 If you want something on a bigger scale than the wooden shape sorter I told you about earlier on, at 9am, then these Jungle building blocks could be just the thing you're looking for.
Ten blocks of various sizes, and with various patterns on, make up this Jungle building blocks set.  Each face features different pattern, image, colour or number, the educational scope of these blocks is quite extensive - let alone the simple task of seeing just how high you can stack them!
They have some good reviews too:
Great blocks for little hands to stack and wear on ones head (as my little boy insists on wearing the number 10 block as a hat.) 
Bought for a 14 month old baby, he loved them great toy, with fun pictures. Good for building skills, spacial awareness and language.
I umm'd and ahh'd about telling you about these blocks actually, as you also need to pay £3.66 or delivery - there's no free SuperSaver option available, but stacking blocks are just too good to pass on.
Thanks to thomascomer at HUKD