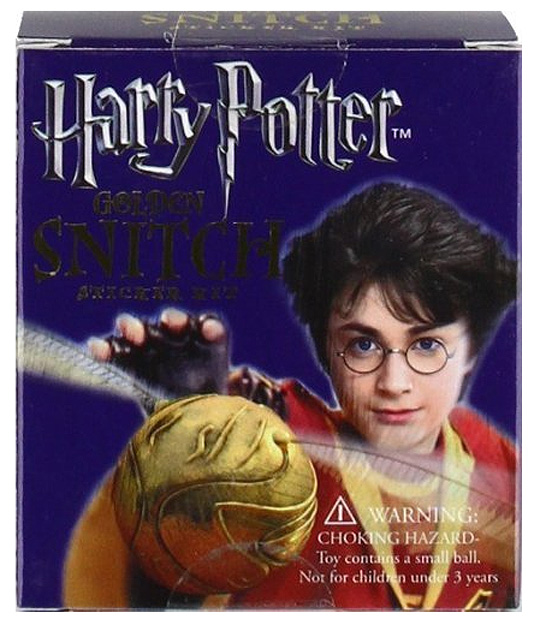 Amazon are selling this Golden Snitch for £4.49 - it's usual price is only £5.99, so only a little saving, but a saving all the same.  AND, if you have a mega Harry Potter fan in your family, like I do, then it would be well worth paying full price for!
For once the mega Harry Potter fan I'm referring to isn't my youngest son, Edward; it's my mum!  She's been Harry Potter crazy since the Philosopher's Stone was first released: she's read all the books countless times, watched all the films over and over again, has all the soundtracks and recently went on the Harry Potter tour with her friend Chris (the pair of them were like little girls in a sweet shop - I've seen the pictures!).
My mum is notoriously difficult to buy for - there's nothing she really wants or needs, and if something crops up then she'll buy it: like the Gryffindor cushion and golf umbrella she bought on the Harry P tour - so this Golden Snitch is just the sort of little 'token something' she'll love.
It's just a Golden Snitch that sits on a stand - it's doesn't do anything and it's not designed to be played with...sorry, you'll have to find something else to use for Quidditch!
Happy golden snitching!