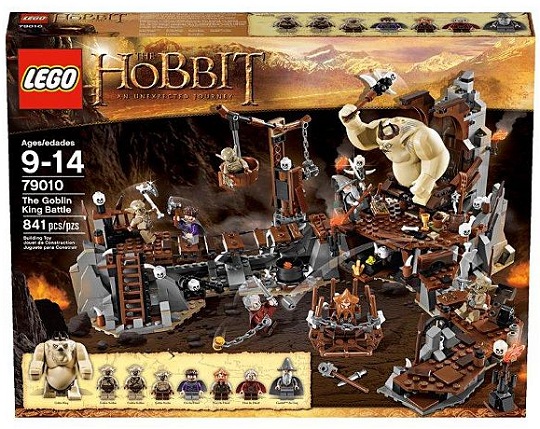 Build scenes from The Hobbit out of Lego with this great set from Asda Direct. The Goblin King Battle was £79.99 but has been reduced to £50.00 so you'll be saving a lovely £29.99, excellent!
Build the Goblin King Battle and save The Company of Dwarves. The goblins have captured the heroic Dwarves and imprisoned them deep inside their filthy caves. Help Gandalf the Grey sneak past The Goblin King and set them free.
Discover the cave's functions, secrets and hidden treasures as you fight your way to freedom by firing the catapult, collapsing the rope bridge, lifting the bucket crane, tipping the ladder and finding the map. Defeat The Goblin King in an epic underworld battle and beware The Goblin King throne's trapping function!
The set includes Gandalf the Grey and seven minifigures exclusive to this building set: Dori the Dwarf, Nori the Dwarf, Ori the Dwarf, Goblin Scribe, two Goblin Soldiers and The Goblin King.
Thanks to CSI50534 at HUKD!