Girls' Hello Kitty Swimsuits £3 - £4 @ Tesco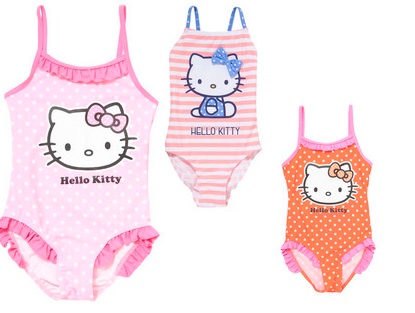 A few days ago we told you about swimsuits at Tesco and now we've seen they also have Hello Kitty swimsuits available from £3. Tesco clothing is free for click and collect, but delivery would cost you another £3.95
The cheaper suit is £3, and currently only available in two sizes, for ages 8-9 or 9-10. I don't know many girls that age, so not sure if Hello Kitty is still big at that age, but if so, for £3, you can't really go wrong.
The £4 costume is available in red and pink. The red is available in limited stock ages 3, 4 and 8 and the pink also, although happily for all the little girls out there, the pink Hello Kitty costume in size 3 has plenty of stock. Excellent!
I know a fair few little ones that would just love to step out in these Hello Kitty swimsuits this summer.