Fisher Price Baby's First Doll For £9.74 @ Sainsburys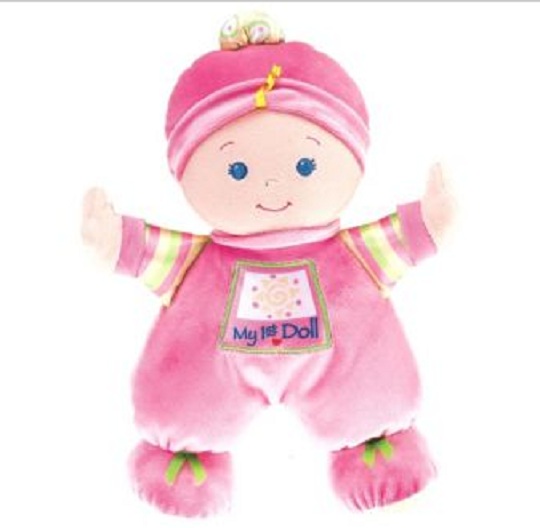 Save £3.25 on the Fisher Price Baby's First Doll at Sainsburys. This cute and cuddly first doll was £12.99 but has been marked down to £9.74, a perfect Christmas gift for the little ones. They'll be delighted to have their very first doll that also has a rattle on it.
If you're looking for Christmas gifts for the little ones this year go have a look at this adorable doll from Fisher Price and available at Sainsburys. It's cute and affordable and will make a great baby shower gift too. Most babies and young children have a soft toy or blanket that they just can't go anywhere without, it might just turn out to be this doll.
The Fisher Price First Doll is soft and cuddly has a huggable body and a cute embroidered face. It's safe for babies from birth and will give them something to cuddle with and help comfort them. The doll is a wonderful way to help your baby feel secure in the pram, cot or during play time. It also features a rattle for extra entertainment.