Fabulous Sale From £3.99 @ BBC Shop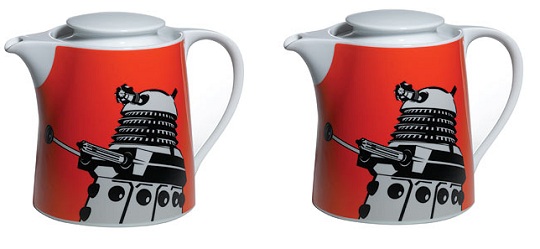 The BBC Shop is having a very tasty sale. This is a good thing because usually they're pretty expensive and I tend to avoid them for that very reason. Expensive, but awesome. Now you can grab a huge range of products at discount prices, and Doctor Who fans will love some of them.
Items in the section Books, Calendars, DVDS, Toys & Homeware include posters from £3.99, calendars from £7.99, DVDs from £11.99, and a bunch of ace MasterChef accessories like cake tins and French skillets. You will also find study books for school, items from the Gardener's World series and books.
The Doctor Who series 7 part 1 boxset is down from £20.59 to £17.99, and the Doctor Who Home Cyberman Apron (hahaha) is £16 instead of £20. All deliveries are free in the UK at the moment too, which is great. There are a lot of items on sale and many of these are scattered about, so expect to spend some time hunting for the perfect deal. Fortunately you can hunt by favourite topic or series…