ELC Tea Set £2.50 @ Boots.com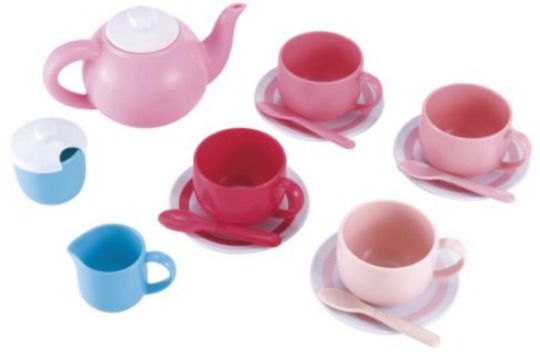 This is a bargain, so if you like what you see then do NOT hang about. This will sell out rapidly, and has only just come back into stock. Boots.com are selling the ELC Tea Set for only £2.50, yes you heard right, £2.50. This very same set is £10 from Mothercare and The Early Learning Centre. Save £7.50 and get over to Boots.com NOW!
Little people LOVE tea sets, and they will enjoy using this one. It contains everything one needs for a lovely pretend cup of chai, four cups , saucers, spoons, a milk jug, sugar bowl and a bright pink teapot. NICE! For £2.50, you certainly get plenty to play with. If you have a playhouse or play kitchen these would make a great addition.
I am sure I don't need to tell you that role play toys are vital part of a child's development. Watching us grown-ups and copying in their own little ways with sets like this. Great for stimulating imagination and for learning life skills.
You can collect the ELC Tea Set for £1.95 (free when you spend £20+) from your local Boots store or pay £2.95 to have it delivered to your door.
Thanks to Carla on our Playpennies Facebook page.