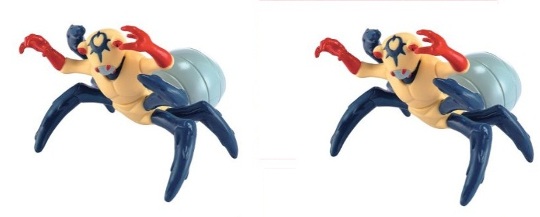 Amazon has reduced a few of the Swampz characters from ELC by half their original price and they come with free delivery. The prices range from as little as £2 for each of these weird figurines and they are great as birthday pressies or collectors items.
I am not entirely sure why anyone would buy these doodads, if I am honest. They look like plastic tat that ends up at the back of a drawer somewhere. Anyway, they are part of an ELC series of figures called Swampz and this one is Crawlerz. You can also get Stump, Scorp and Slythe at this low price.
Scuttle is part of the Crawlerz who are always in a hurry. His eight legs give him speed and agility and he is a fully poseable figurine. Each of these characters also comes with a trading card so kids can collect the series and have fun swapping info with each other.
Thanks to wishihadadonkey at HUKD!