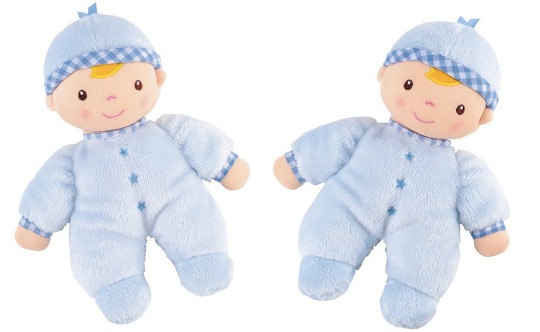 There are so many bargains in the Mothercare Sale that it's worth having a good look if you get the chance, but when we spot individual buys as good as this we have to tell you about them! This ELC My First Doll was selling for £6 and it's got 75% off making it only £1.50!
There's not a huge amount of information about this on the Mothercare website except that it's easy for small hands to hold, and that it's suitable from birth. I think you can't really go wrong with this though for £1.50, either as a new baby gift or a present for a young child.
I wish I could tell you what sort of size it is but it doesn't say! I've ordered one as I couldn't resist adding it, and I'll let you know what it's like when it arrives.
You can click and collect for free, or home delivery is £3.95 or free when you spend over £50. I can't see anyone leaving the Mothercare Sale with just this one item though!