Club Penguin 2-in-1 cushion £10 @ Tesco Direct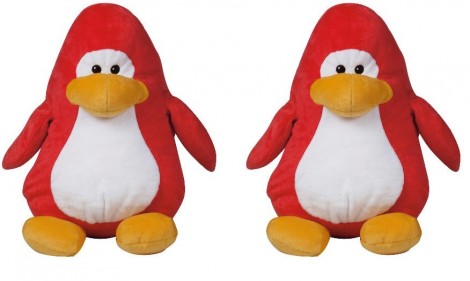 The Club Penguin 2-in-1 cushion has come down from £20 to only £10 and also hands you some nice clubcard points at the same time. It's cute and cuddly and very, very bright orange (or is that red? My screen can't tell today in this horrible overcast light).
If I am honest I am not entirely sure what this penguin actually does. The Tesco description is hardly illuminating. It says, "You'll have hours of fun with this high quality Disney Club Penguin plush."
Um, how does that explain why it is 2-in-1 or what it does? Sometimes I am amazed that people sell anything online at all with their rubbish product descriptions. Anyway, further research on the site has revealed even more information.
Apparently you can turn the Club Penguin toy from a Puffle into a Penguin. There are two different plush toys in one product so, I guess, you can choose which cuddle buddy you are in the mood for each time.
It's a nice discount from the original £20 and probably worth nabbing instore.
Thanks to Shadow1 at HUKD!