Children's Wall Stickers From £1 @ B&Q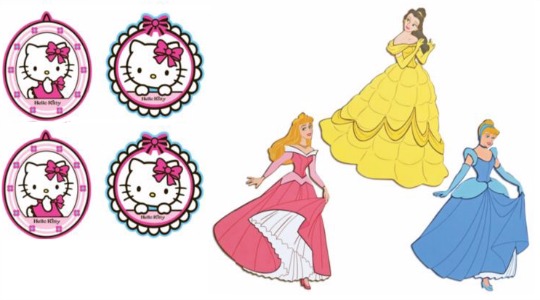 Decorating can be so costly, not to mention time-consuming also. With children's, your best bet is to play it safe. They change their minds so frequently about who or what they like. That's why I go for neutral decor and then accessorise with little things like Wall Stickers. They are easy to put up and to pull off when your child decides they don't like them anymore. B&Q have a good range of them, with some reduced too. They start from just £1, so get looking.
If you have a Hello Kitty fan, then they will love these Decofun Hello Kitty Wall Stickers* as will you with them only costing £1. There's another set of Hello Kitty* ones at £1 and a set* for £2.
For younger children, you may like Winnie the Pooh, there's a set of Wall Stickers* for just £2, reduced from £7 and another reduced from £5 here*.
It really is worth having a look, the kids can pick and choose what they like and it's not going to bankrupt you.
You can Click and Collect which is FREE of charge, from any B&Q store or you can pay £5 (ouch!) to have it delivered to your front door.