Chad Valley Fire Engine Pool £4.99 @ Argos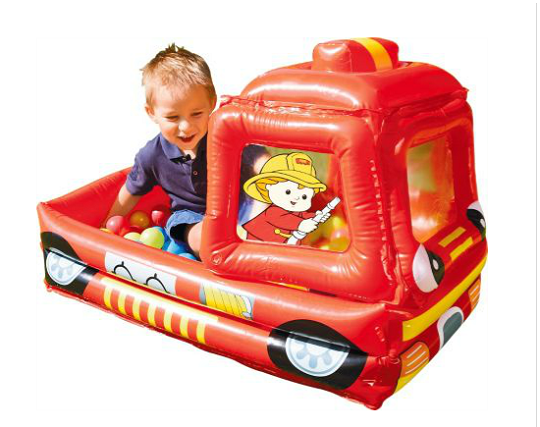 I love ball pools. See how much kids love them? Even more. And this critter is down from £9.99 to £4.99 which is a lovey half off the original price. You can also click and collect instore for free. Winning!
The Chad Valley Fire Engine ball pool is inflatable fun from top to tail. You can fill it with play balls to play around with on the inside when the weather is rubbish, or you can haul it outside and add some water for outdoor splash pool fun. Useful in two ways, it's a gem.
It is quite small, though, so the discount is probably about right for the price and the reviews are good. I would imagine it's best for the little kids rather than the big uns. This is what some of them had to say:
I've only filled with balls so far, not water, but my son loves sitting in it. My 3yr old daughter likes it too & they both sit in it together.
Difficult to remove the top section of engine to put away, but otherwise great. Some reviews suggested it went down very quickly. But had mine up for 3 wks before I deflated it myself.
and...
Bought for my son along with balls he loves it was easy to blow up a little smaller than I expected though but ideal for small kids and great value for money
Thanks to sscm at HUKD!